Spink London
69 Southampton Row
Bloomsbury
London
WC1B 4ET

Tel: +44 (0)20 7563 4000
Fax: +44 (0)20 7563 4066
E-Mail: auctionteam@spink.com
Spink is the world's leading auctioneer of stamps, coins, banknotes, medals, bonds & shares, autographs, books and wine. Since its foundation in 1666, the Spink name has become synonymous with tradition, experience and integrity. Holder of royal warrants and numerous records for prices achieved at auction, Spink offers an unparalleled range of services to collectors worldwide. Headquartered in London, with offices in New York, Hong Kong, Singapore and Switzerland, Spink holds over 70 auctions a year.
Wir akzeptieren folgende Zahlungsmöglichkeiten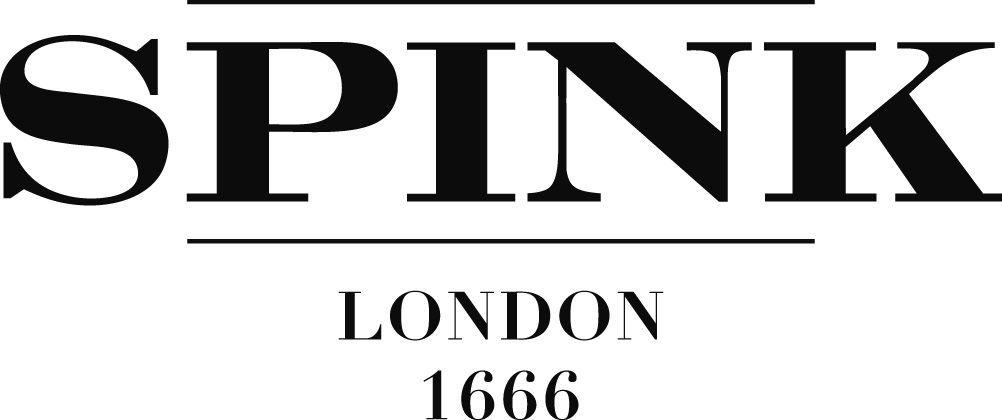 21. - 22. November 2018
Die "Hermione" -Kollektion, die in sechs reich illustrierten Katalogen angeboten wird, ist die beste Sammlung Frankreichs, die seit Lafayette im Jahr 2003 auf den Auktionsmarkt gekommen ist und in den kommenden Jahren eine wegweisende Verkaufsserie für Sammler sein wird. Einige Highlights sind unten aufgeführt, aber um diese wunderbare Sammlung zu schätzen, empfehlen wir Ihnen, die untenstehenden Lose zu sehen.
Verkauf 1 deckt den klassischen Teil ab, mit erstklassigen Ersttagsbriefen, einem prachtvollen 1f Zinnober auf dem Deckblatt und dem wohl eindrucksvollsten Salbei Preußischblau, der unter vielen anderen seltenen Sorten existiert
Sale 2 umfasst die Ausgaben Blanc, Mouchon und Merson und weist die seltensten und auffälligsten Sorten auf
Verkauf 3 Das "Sower" -Ausgabe mit vielen selten gesehenen Sorten
Verkauf 4 Die touristische Ausgabe von 1929 mit außergewöhnlicher Stärke in La Rochelle und Pont du Gard
Verkauf 5 Die Luftpost mit atemberaubenden 1927 Ile de France Raritäten
Verkauf 6 "Edelsteine" des 20. Jahrhunderts ist einfach eine überwältigende Auswahl inkl. der kultigen Paquebot Pasteur
Sonderinformation
Kurzbedingungen
Der Käufer muß auf den Zuschlag ein Aufgeld von 20% bezahlen.
Auf Lose markiert mit einem (o) wird keine MwSt. erhoben.
Auf Lose markiert mit einem (?),(†) or (Ω) wird die reguläre MwSt. (derzeit 20%) auf den Zuschlag und das Aufgeld erhoben.
Auf Lose markiert mit einem (x) wird die reduzierte MwSt. (derzeit 5%) auf den Zuschlag und die reguläre MwSt. (derzeit 20%) auf das Aufgeld erhoben.
Lose ohne spezielle Markierung hinter der Losnummer unterliegen der Differenzbesteuerung - hierfür wird die reguläre MwSt. (derzeit 20%) auf das Aufgeld erhoben.
Geschäftsbedingungen für diese Auktion
Spink 18054 - The 'Hermione' Collection of France
---
Mittwoch 21.11.2018
Los von
Los bis
Anfangszeit

GMT

1
671
12:00

GMT
Donnerstag 22.11.2018
Los von
Los bis
Anfangszeit

GMT

676
1252
12:00

GMT