Spink China
4/F and 5/F
Hua Fu Commercial Building
111 Queen's Road West
Sheung Wan
Hong Kong

Tel: +852 3952 3000
Fax: +852 3952 3038
E-Mail: china@spink.com
Spink is the world's leading auctioneer of stamps, coins, banknotes, medals, bonds & shares, autographs, books and wine. Since its foundation in 1666, the Spink name has become synonymous with tradition, experience and integrity. Holder of royal warrants and numerous records for prices achieved at auction, Spink offers an unparalleled range of services to collectors worldwide. Headquartered in London, with offices in New York, Hong Kong, Singapore and Switzerland, Spink holds over 70 auctions a year.
Wir akzeptieren folgende Zahlungsmöglichkeiten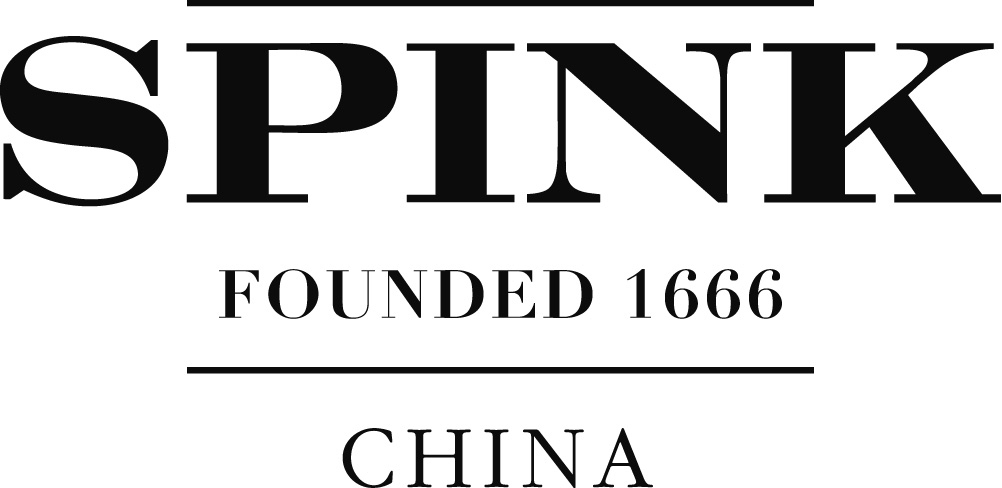 18. Januar 2019
Die Lam Man Yin Sammlung von kleinen Drachen, Dowagers und 1897-Nachporto

Kleine Drachen ab dem einzigartigen kolorierten Probedruck der 5ca., zahlreiche Blöcke und Bögen mit Positionierungsmerkmalen sowie eine Auswahl von 45 Belegen gelaufen als Ortspost Shanghai, viele mit interessanten Merkmalen, seltene Stempel, frühestes bekanntes Datum, wichtige Einschreiben und eingehende Post. Aufdrucke kleine Drachen mit einem Probedruck mit großen Ziffern, Bogen 5c. auf 5ca. und sieben Belege. Beeindruckende Dowager-Ausgaben mit Probe- und Nachdrucken, 24ca.-Bögen, Blöcke 1ca. und 9ca. ungezähnt zwischen Dreierstreifen, 9ca. mit kopfstehendem Druck. Das Highlight der 1897er-Aufdrucke ist eine 10c. auf 9ca. mit kleinen Ziffern kopfstehend und ungebraucht, außerdem zahlreiche andere Abarten einzeln und zusammenhängend, davon einige einzigartig, Beispiele für die verschiedenen Druckläufe, goldener Drache und roter Rubin mit 23 Belegen, darunter auch frühestes bekanntes Datum, frühester bekannter Stempel und sehr schöne Überseepost. Wir bieten Schätze für Sammler jeden Kalibers.
Sonderinformation
Kurzbedingungen
Auf den Zuschlag ist ein Aufgeld von 20%.
Geschäftsbedingungen für diese Auktion
Spink Auktion - The Lam Man Yin Collection
---
Freitag 18.01.2019
Los von
Los bis
Anfangszeit

HKT

501
899
10:00

HKT