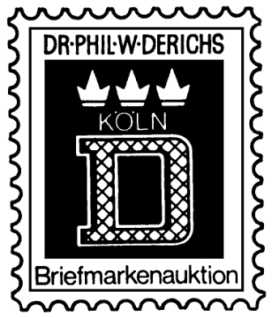 "DIE RESTSAMMLUNG": Großes Einsteckbuch mit den Resten der...更多
"DIE RESTSAMMLUNG": Großes Einsteckbuch mit den Resten der vorstehend aufgelösten Sammlung. Insgesamt sehr schönes Material, das unseren Mindestausrufpreis von 100 Euro pro Los nicht erreichte, gleichwohl aber sehr gut geeignet ist zum Aufteilen in kleine Auktionslose. Auch als Grundstock sehr gut denkbar, um in dieses reizvolle Sammelgebiet einzusteigen. Insgesamt mit ca. 120 Marken und Briefstücken (viele mit mehreren Marken) und mit ca. 20 Briefen und Belegen. Vieles ist geprüft und es liegen sechs Fotobefunde (meist BPP) bei. Diese Sammlung sollte auf jeden Fall besichtigt werden.

Automatically generated translation:
"the RESTSAMMLUNG": large stockbook with the remainders the beetling dissolved collection. In total very nice material, the our minimum call price from 100 Euro pro lot not reached, nevertheless but excellent suited is to the to divide into small auction lots. Also as base collection excellent conceivable, about in this attractive collecting field get on. In total with approximate 120 stamps and letter pieces (many with several stamps) and with approximate 20 covers and documents. Many is expertized and it lie six photo attests (mostly BPP) by. These collection should absolutely sees become.
當前時間: Monday May 17th 2021 - 04:44 MET