Berliner Auktionshaus Schlegel
:更多圖片編號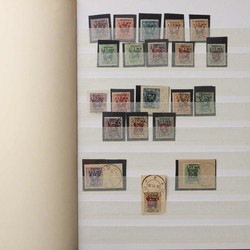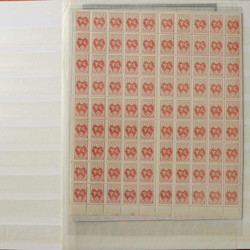 MITTELLITAUEN: 1920/21, umfangreicher Posten im Steckbuch, beginnend...更多
MITTELLITAUEN: 1920/21, umfangreicher Posten im Steckbuch, beginnend mit 10 Werten der Aufdruckausgabe Mi-Nr. 4-11 ungebraucht und gestempelt bzw. auf Briefstücken. Die Werte sind ungeprüft. Die anderen Ausgaben wurde teilweise sehr spezialisiert gesammelt, dabei Einheiten, geschnittene und teilgeschnittene Marken, Doppel- und Dreifachdrucke und ähnliches. Interessanter Posten.

Automatically generated translation:
Central Lithuania: 1920 / 21, extensive lot in the stock book, beginning with 10 values the overprint issue Michel no. 4-11 unused and used respectively on letter pieces. The values are unchecked. The rest issues was partial very specialized collected, as well multiples, cut and teilcut stamps, double and triple pressure and similar. Interesting lot.
當前時間: Monday June 21st 2021 - 17:48 MET