8 more pictures.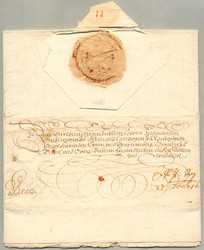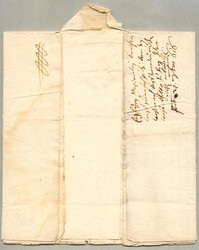 03/30/2021: Lot withdrawn!

1616, Maximilian III schreibt von Wien aus...more
03/30/2021: Lot withdrawn!

1616, Maximilian III schreibt von Wien aus am 27. Sept nach Graz an seinen Bruder Ferdinand II zu diesem Zeitpunkt Erzherzog von Innerösterreich, ab 1619 Kaiser des Heiligen Römischen Reichs, der Briefinhalt nimmt Bezug auf eine wichtige Sachlage die Nachfolge der Regentschaft von Matthias im Königreich Böhmen betreffend, der spanische König Philipp III. meldete nämlich ebenso einen Anspruch auf die Thronfolge an, Maximilian III. klärt seinen jüngeren Bruder in diesem Schreiben über die kommende Bedrohung auf und schlägt ihm auch vor in die Richtung Matthias Einfluss zu nehmen, um eine Machtübergabe vor dessen Ableben zu vollziehen und sich in diesem Sinne der Stände und des Kanzlers (Zdenek Vojtech von Lobkowicz) zu bedienen, um in Prag zu regieren, historisch besonders interessanter Beleg, eine Transkription in Deutsch und Englisch liegt bei, Prachterhaltung! Schätzpreis 6.000€.

Automatically generated translation:
1616, Maximilian III writes from Vienna from at the 27. Sept to Graz to his brother Ferdinand II at that moment Archduke from Inner Austria, from 1619 Emperor of the holy Roman Reichs, the letter contents takes reference on an important circumstances the succession the regency from Matthew in the kingdom Bohemia concerning, the Spanish King Philipp III. Notified namely likewise a claim to the succession to the throne at, Maximilian III. Clarifies his younger brother in this to write about the next danger on and strikes it also before in the direction Matthew Influence to take, about a handover of power before whose die to to accomplish and be in this sense the trades and of the Chancellor (Zdenek Vojtech from Lobkowicz) zu operate, about in Prague to to command, historic especially interesting document, a transcript in German and English is enclosed, superb condition! Estimated-price 6.000€ .
Current Time: Tuesday April 20th 2021 - 15:21 MET