Auktionshaus Christoph Gärtner GmbH & Co. KG
Steinbeisstr. 6 + 8
74321 Bietigheim-Bissingen
Germany

Fon:07142/789-400 International +49 7142/789-400
Fax:07142/789-410 International +49 7142/789-410
E-Mail: info@auktionen-gaertner.de
Web: http://www.auktionen-gaertner.de
Christoph Gärtner made his hobby into his profession. He started in 1984 and within two decades Gärtner GmbH developed into a world leading mail order house for postal stationery and became a specialist for thematics and postal history. In April 2005 the idea to build a place where collectors, customers and investors from all over the world could meet, was realized. Since that time both, the Mail Order House and Auction House Gärtner, have been united on 2.700 m² in the easily accessible building owned by Christoph Gärtner. Generous viewing and storage rooms, a private auction hall, enough parking space and an underground car park are available.
Payment Options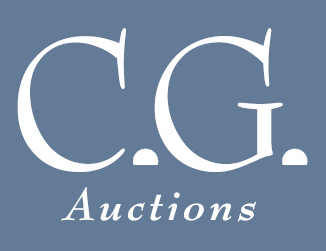 June 2nd - 7th, 2014
Our 28th auction will take place from 2nd to 7th June 2014, for which the abundance of the wonderful material is spread for the first time over six days! We will offer you over 27,000 auction lots – of which there are approximately 9,000 collections.

Apart from the main catalogues we are preparing for the first time a separate Catalogue for Postcards, like we would naturally do for truly spectacular collections.

COLLECTION BRUNO de PERTHUIS – les cartes postales
A collection, worthy to be exhibited in a museum and showing exceptional political – satirical postcards from France from 1900 to 1914, amongst others a unique set of postcards by the well knows, famous French graphic artist and caricaturist Orens Denizard.

The collection DR. HEBER – CAMP and LOCAL POST STAMPS
A great collection of prisoner of war, internment mail and other camp post office with the emphasis on WW II. and Poland, as well as local issues.
"Special Selection" catalogues for the following 3 countries:
AUSTRIA Here above all the outstanding Scholz collection – special cancellations of Austria
EGYPT Apart from many rarer items there are also good cancellations from a gold medal collection "ship- post-office".
TURKEY Top items and collections of the first issues "Tughra" (1863 - 1964), the Turkish field postal service WW I. and the Angora Special Issues (1920 - 1923) – with the world rarities.

The next auction highlights are noticeable: German States - particularly also Baden, German Empire Breast Shields, Saar, French zone, army postal service postmarks, KZ and censorship post office as well as Germany corner pieces and blocks of four corner pieces, France, Greece, Italy, Luxembourg, Poland, Russia, Switzerland, China, India, Japan, Malayan States, Belgian the Congo and the USA. And last but not least we should mention our numismatic offer, which becomes more and more important.
Special Information
Short Terms and Conditions
The Auctioneer receives a premium of 22% of the knockdown price from the buyer plus 2,- € per lot. In the event that the goods are despatched by post/courier, the postage and insurance amounts will be charged additionally. Value Added Tax will be added to the knockdown price as well as to the miscellaneous costs. For purchases from abroad which we dispatch to non-EU countries, the Value Added Tax will not be invoiced. This also applies to companies in the EU countries, when the Sales Tax-ID-Number is given (so called inner-community delivery).



Please note the Terms and Conditions
Timetable
Monday 2. June 2014
Single lots
9.00
ASIA Special Auction
1 - 2.216
13.30
THEMATIC
2.500 - 3.190
14.00
Oversea: Egypt
3.500 - 3.939
15.00
Oversea: A - Z
3.950 - 5.559
17.00
AIR-, ZEPPELIN- &
SHIP MAIL WORLDWIDE
5.670 - 5.991
Tuesday 3. June 2014
Single lots
9.00
Europe:
AEGEAN ISLANDS - ROMANIA
6.000 - 8.138
12.00
Europe:
RUSSIA - CZECHOSLOVAKIA
8.139 - 9.056
14.00
Europe:
TURKEY - CYPRUS
9.057 - 9.607
15.00
AUSTRIA Special Auction
10.000 - 11.792
Wednesday 4. June 2014
Single lots
9.00
ALTDEUTSCHLAND
12.000 - 13.015
11.00
DEUTSCHES REICH - PRIVATPOST
13.100 - 14.373
13.00
DT. FOREIGN POST OFFICES
COLONIES - CENSORSHIP POST
14.400 - 15.940
15.00
GERMANY after 1945
16.000 - 17.589
17.00
LAGER- & LOKALPOST
– Sammlung Dr. Heber
18.000 - 18.475
Thursday 5. June 2014
Collections
9.00
Oversea: EGYPT - ZULULAND
18.500 - 20.225
13.30
AIR-, ZEPPELIN- &
SHIP MAIL
20.300 - 20.380
14.00
THEMATIC
20.400 - 20.876
15.00
Europe:
AEGEAN ISLANDS - NORWAY
21.000 - 21.836
17.00
Europe: AUSTRIA
21.900 - 22.233
17.30
Europe:
POLAND - CZECHOSLOVAKIA
22.234 - 22.714
18.00
Europe: TURKEY - CYPRUS
22.800 - 23.143
Friday 6. June 2014
Collections
9.00
ESTATES, WUNDERKARTONS
& Addendum
23.200 - 23.618
12.30
pre 1945 Germany
24.000 - 25.237
15.30
post 1945 Germany
25.300 - 26.160
Saturday 7. June 2014
Single lots &
9.00
Collection BRUNO de PERTHUIS
– Les Cartes Postales
27.000 - 27.625
Collections
11.00
Picture Postcards
28.000 - 28.559
13.00
NUMISMATIC - Coins & Addendum
29.000 - 29.972