Auktionshaus Christoph Gärtner GmbH & Co. KG
Steinbeisstr. 6 + 8
74321 Bietigheim-Bissingen
Germany

Fon:07142/789-400 International +49 7142/789-400
Fax:07142/789-410 International +49 7142/789-410
E-Mail: info@auktionen-gaertner.de
Web: http://www.auktionen-gaertner.de
Christoph Gärtner made his hobby into his profession. He started in 1984 and within two decades Gärtner GmbH developed into a world leading mail order house for postal stationery and became a specialist for thematics and postal history. In April 2005 the idea to build a place where collectors, customers and investors from all over the world could meet, was realized. Since that time both, the Mail Order House and Auction House Gärtner, have been united on 2.700 m² in the easily accessible building owned by Christoph Gärtner. Generous viewing and storage rooms, a private auction hall, enough parking space and an underground car park are available.
Payment Options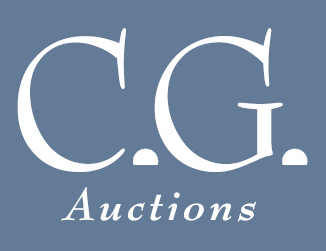 March 7-12, 2011
Large international offer with more than 16.800 Lots.
Included are special sections "Asia" and "international rarities"
Special Information
Short Terms and Conditions
The Auctioneer receives a premium of 19% of the knockdown price from the buyer plus 2,- € per lot. In the event that the goods are despatched by post/courier, the postage and insurance amounts will be charged additionally. Value Added Tax will be added to the knockdown price as well as to the miscellaneous costs. For purchases from abroad which we dispatch to non-EU countries, the Value Added Tax will not be invoiced. This also applies to companies in the EU countries, when the Sales Tax-ID-Number is given (so called inner-community delivery).
Please note the Terms and Conditions
Timetable