Auktionshaus Christoph Gärtner GmbH & Co. KG
Steinbeisstr. 6 + 8
74321 Bietigheim-Bissingen
Germany

Fon:07142/789-400 International +49 7142/789-400
Fax:07142/789-410 International +49 7142/789-410
E-Mail: info@auktionen-gaertner.de
Web: http://www.auktionen-gaertner.de
Christoph Gärtner made his hobby into his profession. He started in 1984 and within two decades Gärtner GmbH developed into a world leading mail order house for postal stationery and became a specialist for thematics and postal history. In April 2005 the idea to build a place where collectors, customers and investors from all over the world could meet, was realized. Since that time both, the Mail Order House and Auction House Gärtner, have been united on 2.700 m² in the easily accessible building owned by Christoph Gärtner. Generous viewing and storage rooms, a private auction hall, enough parking space and an underground car park are available.
Payment Options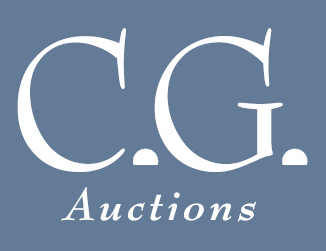 Sept 11-14, 2007
The sale features over 16000 lots including around 6000 single lots Europe, overseas and thematic philatelie, 4000 single lots Germany, far over 4000 collections, lots and estates as well as a special section "Fournier" including more than 2000 artist stamp designs, proofs etc. mostly unique prints.
Special Information
Short Terms and Conditions
Der Versteigerer erhält vom Käufer ein Aufgeld von 17% des Zuschlagspreises sowie 2,- Euro pro Los. Bei Zusendung der Ware werden das Porto und die Versicherungspauschale gesondert in Rechnung gestellt. Auf den Zuschlagpreis sowie das Aufgeld und die Nebenkosten wird die gesetzliche Mehrwertsteuer erhoben. Für Auslandskäufe, die wir direkt in das Nicht-EG-Ausland versenden, entfällt die Mehrwertsteuer; dies gilt auch für Unternehmen in den EU-Mitgliedsstaaten bei Angabe der Umsatzsteuer-Id.-Nr. (so genannte innergemeinschaftliche Lieferung).
Please note the Terms and Conditions
Timetable

Dienstag, 11. September 2007


| | | | | |
| --- | --- | --- | --- | --- |
| Einzellose | ab | 09.00 Uhr | Übersee A - Z / Overseas A - Z | 00001 - 02855 |
| | ab | 16.00 Uhr | Europa A - Z / Europe A - Z | 02900 - 04981 |

Mittwoch, 12. September 2007

class>
Einzellose
ab

09.00 Uhr

Altdeutsche Staaten, Deutsches Reich
Flug und Zeppelinpost (ab ca. 13.00 Uhr)
Deutsche Auslandspostämter + Kolonien, Dt. Nebengebiete
06000 - 08699
ab

14.00 Uhr

Deutschland ab 1945, SBZ, DDR, BELRIN, BUND
08700 - 09762
Sammlungen
ab

16.00 Uhr

Übersee A - Z, Thematik
10000 - 11337

Donnerstag, 13. September 2007

class>
| | | | | |
| --- | --- | --- | --- | --- |
| Sammlungen | ab | 09.00 Uhr | Europa A - Z | 11431 - 12476 |
| | ab | 13.00 Uhr | Nachlässe, Nachtrag | 12597 - 12670 |
| | ab | 14.00 Uhr | Altdeutsche Staaten, Deutsches Reich, Deutsche Auslandspostämter + Kolonien, Dt. Nebengebiete, SBZ, DDR, Berlin, Bund | 12677 - 14151 |

Freitag, 14. September 2007

class>
| | | | | |
| --- | --- | --- | --- | --- |
| Einzellose | ab | 09.00 Uhr | Thematik | 05000 - 05819 |
| | ab | 11.00 Uhr | Fournier Archiv | 15000 - 17000 |