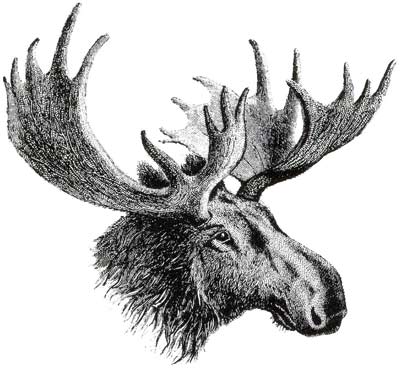 Eastern Auctions Ltd.
P.O.Box 250, Bathurst N.B.
CANADA E2A 3Z2

Telefon : 1-(506)-548-8986
Fax : 1-(506)-546-6627
Email: easternauctions@nb.aibn.com

Zahlungsmöglichkeiten:
Eastern Auctions Fern-Auktion
---
Mittwoch 25.04.2018
Los von
Los bis
Anfangszeit

ADT

1001
3186
17:00

ADT
×
Mail Auction - Terms and Conditions
All Lots are sold to the highest bidder at a slight advance over the underbidder.
The auctioneer reserves the right to withdraw any lot at our discretion on which bidding fails to reach a reasonable level.
Successful bidders will be notified of lots allocated to them and must remit before lots are sent. Persons known to us may have lots forwarded immediately. Payment must be made within ten days after receipt of notification. Postage, insurance registration, etc. are extra.
If a lot is described incorrectly, the buyer has the option of returning the lot. This must be done within forty-five days of the auction by security registered mail. The lot must be intact, in the same condition as received with lotting labels. The reason for the return must be clearly indicated on the invoice or a copy thereof.
Canadian residents will be charged GST or HST as appropriated for their mailing address.
Canada and Provinces catalogue values are from the current Unitrade Canada Specialized catalogue. All other countries are catalogued and numbered by Scott Worldwide Volumes (Prices in US dollars) unless indicated MI (Michel) or SG (Stanley Gibbons) or VD (Van Dam). An "Est" indicates estimated net selling price in Canadian dollars.
The placing of a bid shall constitute acceptance of the foregoing terms of sale.
American customers are invited to bid in US or Canadian dollars.
Billing is done in Canadian funds, Americans will be given the discounted total in US funds also. US resident paying with Visa will be billed in US dollars.
This firm is a subscriber of the ASDA Code of Ethics for Auction firms.
It is possible that Stamp Auction Network (SAN) underbids may become the winning bid at auction close. This is due to the implications of "Limit" and "or" bids.
Public Auction - Terms and Conditions
BIDDING
All bids are per lot, as numbered in the catalogue. Eastern Auctions Ltd. reserves the right to withdraw any lot prior to sale, to divide a lot or to group two or more.
The highest bidder shall prevail at one advance over the next highest bid. Should a dispute arise between bidders, the decision of the auctioneer as to the successful bidder or the re-offering or resale of the lot in dispute shall rest entirely in the judgment of the auctioneer. On all lots sold a commission of 18.5% on the hammer price will be payable by the buyer. The auctioneer shall regulate the bidding and reserves the right to refuse any bid believed by him not to be made in good faith.
PAYMENT FOR PURCHASES
U.S. funds are acceptable only at the equivalent amount shown on the invoice Visa, MasterCard and Paypal are accepted at a charge equal to 3.5% of the hammer amount. Please include the information on your bid sheet. We also accept cheques at no extra cost.
Payment for lots, including those on which opinions are desired under Condition of Sale 8, shall be made as follows:
A successful mail bidder will be notified of lots purchased and must remit before the lots are sent. A person known to us, or who furnishes satisfactory references, may at our option have purchases forwarded for immediate payment. Delivery will be to the address on the bid sheet. Proof by receipt of sending at the advised address shall constitute delivery. Postage and insurance are payable by the buyer.
Title shall not pass to the buyer until Eastern Auctions Ltd has received full payment.
Buyers agree to pay for lots as specified above and no credit is extended, a late payment charge of 2% per month is added to overdue payments, minimum $5.00.
QUALITY AND AUTHENTICITY
Each lot is sold as genuine and correctly described based on individual description as modified by any specific notations in this catalogue including (but not restricted to) "Key to Cataloguing".
QUALITY. Any lot, description of which is incorrect, is returnable within forty-five days from closing date of auction. If the opinion of a mutually acceptable authority is desired, this period will be extended as noted in Condition 8. All disputed lots must be returned intact in the condition received. Photographed lots are not returnable on account of centering or perforations. Lots containing more than twenty stamps, described "as is", or described as having faults are not returnable for any reason. Bidders who have had an opportunity to examine the lots prior to the sale may not return the lots.
AUTHENTICITY. Any lot, which is declared other than genuine by a mutually acceptable authority is returnable, provided the lot is received within a period of four weeks from the date of the auction. Proof that a "mutually acceptable authority" declines to express an opinion is not normally grounds for the return of a lot.
Returns must be made by registered mail.
Lots marked or encapsulated by an expert committee are not returnable for any reason.
Lots accompanied by an existing certificate are not returnable.
EXTENSION OF TIME
When an opinion from a mutually acceptable authority is necessary, the buyer shall:
Submit the lot without delay to either; (1) the Vincent Graves Greene Foundation or Sergio Sismondo for Canada and British North America; (2) Sergio Sismondo, British Philatelic Association or the Royal Philatelic Society of London for British Commonwealth; (3) Sergio Sismondo for Foreign and (4) PF (Philatelic Foundation) for United States.
Ensure that advice in writing to this effect be received before the auction.
Remit in full for the lot. The buyer shall be reimbursed in full for any lot declared other than genuine.
EXPENSES OF CERTIFICATION
Expenses shall be borne by the buyer except where the lot is other than as described and is returned within the conditions set forth above. Our responsibility is expressly limited to:
The actual cost of the opinion if up to $30.00 or less, or
The cost of the opinion up to 5% of the sale price but not exceeding a maximum of $100.00.
We are not responsible for expenses on the return of any lot.
SALES TAXES
Canadian residents will be charged GST or HST as appropriate for their mailing address. Foreign residents are liable for GST only on the buyer's premium.
This firm is a subscriber to the ASDA Code of Ethics for Auction firms.
BIDDING INCREMENTS
The auctioneer may regulate the bidding at his discretion. However, to assist absentee bidders in establishing their maximum bid for each lot, the increments shown below will be used in most cases. We recommend that written bids conform to these increments (those which do not will be reduced to the next level).
Bidding is conducted in the following increments:
| | |
| --- | --- |
| $10 - $50 | $2.00 |
| $55 - $130 | $5.00 |
| 140 - $300 | $10.00 |
| $325 - $750 | $25.00 |
| $800 - $1,500 | $50.00 |
| $1,600 - $3,000 | $100.00 |
| $3,250 - $7,500 | $250.00 |
| $8,000 - $15,000 | $500.00 |
| $15,000 - $30,000 | $1,000.00 |
| $30,000 - $75,000 | $2,500.00 |
| $75,000 - OVER | $5,000.00 |
Key to Cataloguing Symbols
Mint
SS
Souvenir Sheet
Used
PPC
Picture Post Card
cover
NH
Never Hinged
P
Proof
LH
Lightly Hinged
E
Essay
OG
Original gum
F
Forgery
RG
Re-gummed
R
Reprint
NG
No Gum
B
Block
H
Hinged
S
Sheet
VLH
Very Lightly Hinged
BK
Booklet
P
Photographed
BP
Booklet Pane
DG
Disturbed Gum
UL
Upper Left
SE
Straight Edge
UR
Upper Right
Spacefiller
Denotes serious fault
LL
Lower Left
FFC
First Flight Cover
LR
Lower Right
FDC
First Day Cover
CDS
Circle Date Cancel
CTO
Cancelled to Order
VG
Very Good
#1-10
Complete Set
XF
Near Perfect Centering
#1/10
Incomplete Set
F
Fine
Book
F+
Perfs well clear of design
SON
Socked on Nose Cancel
VF
Very Fine
APP
Appearing
F-VF
Fine to Very Fine
E
Estimated Value of Lot
×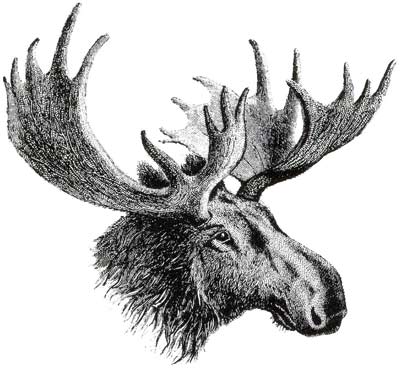 Eastern Auctions Ltd.
P.O.Box 250, Bathurst N.B.
CANADA E2A 3Z2

Telefon : 1-(506)-548-8986
Fax : 1-(506)-546-6627
Email: easternauctions@nb.aibn.com

Zahlungsmöglichkeiten: