D&T International AB - Auktion 2017-1
---
Auktionstermin: 08. Juli 2017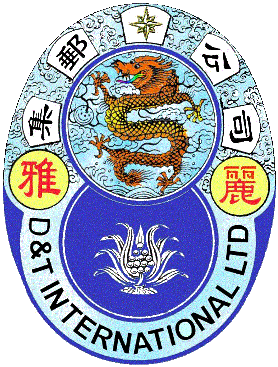 D&T International AB
Box 4
SE-14221 Skogås
Sweden

Tel.: 0046 87718538
Fax: 0046 87718572
D&T International AB - Auktion 2017-1
---
Los von
Los bis
Anfangszeit

CET

1
901
-
×
Auktions villkor
CONDITIONS OF SALE
1. The Auction is voluntary and lots are sold on behalf of the vendor to the highest bidder at an advance above the second highest bid. In case of only one bid the lot will be sold at reserve price. Bids under reserve will not be accepted. When two or more bids are given on the same lot, the first bid to arrive will be successful.
2. Bids submitted are binding and cancellation is only acceptable if received before the closing date. We accept telephone, fax and e-mail bids at any time prior to the close. The right is reserved to withdraw any lot prior to sale.
3. All bids in SEK. The prices indicated are reserve prices .Bids under reserve will not be accepted. A successful bidder shall be notified of lots purchased and must remit payment promptly. Interest at a rate of 2% per started month if the lot is not paid for within 10 days after receipt of invoice.
4.
We charge 18% buyers commission incl. Swedish V.A.T. Postage, insurance and bank charges will also be added to the invoices. Even for those who are living outside of EU.
5. No private checks or private money order are accepted. Fee of SEK85 charged for each bank cheque/transfer. Buyer can send banknotes in REG cover well enclosed or by direct bank/ postgiro transfer to our account. TIMELY PAYMENT MUST BE MADE FOR THE RETURN PRIVILEGE TO BE EFFECT.
6. The bidder is responsible for fault mail bids. Collections can be rejected only in special cases when the description is mostly wrong. Collection can be stripped for lower postage. The ownership of the lots remain with the vendor until the full invoice amount has been paid. It´s the buyer´s responsibility and obligation to have lots fully insured for delivery. Risk of l oss is to the buyer.
7.All lots are guaranteed to be genuine as described unless otherwise stated or sold "AS IS" are not returnable by whatever reasons. Any lot with incorrect description can be returned for a full refund of the purchase price paid provided that it is received intact within 30 days after sale. Collections and mixed lots are sold as is.
8. The bids are increased as follows:
Below 100:- 10:-
Between 100-500:- 20:-
Between 500-1500:- 50:-
Between 1500-5000:- 100:-
Above 5000:- 250:-
9. We follow the "Philatelic Auctioneers Standard Terms and Conditions of Sale". In case of legal conflicts the Swedish text will supersede the English one, and Swedish law is applicable.
Auktions villkor
1. Auktionen är skriftlig, frivillig och sker för inlämnares räkning. Objekten säljes till den köpare som avgivit högsta bud för näst högsta bud plus en fast höjning. Finns endast ett bud säljes objektet till utropspriset. Vid lika bud tillfaller objektet den som först inkommit med bud.
2. Avgivet bud är bindande och annullering kan endast ske dagen före auktions datum. Bud kan avges per telefon, fax eller e-mail.
3. Alla bud skall ges i svenska kronor. Angivna utropspriser är minimipriser, vi accepterar ej under bud. Alla köpare erhåller alltid förhandsfaktura. Likvid skall erläggas inom 10 dagar efter avisering. Vid försenad betalning uttages 2% dröjesmålsränta per påbörjad månad samt kravavgift 30 kr.
4.
Köparen skall till auktionären betala en provision på 18% på auktionspriset inkl. moms. Vid postbefordran tillkommer porto & försäkring. Objekten förblir säljarens egendom tills full likvid erlagts. Objekten sändes på köparens risk
.
5. Berättigade reklamationer beaktas om de inkommit senast 10 dagar efter leverans. Samlingar och partier kan normalt inte reklameras. Reklamation godtages endast om objektet väsentligt avviker från beskrivningen i auktionskatalogen. Vid godkänd reklamation återfår köparen auktionspris plus provision. Räntegottgörelse kan ej påräknas.
6. Reklamation kan ej ske om objektet beskrivs som "AS IS" i auktionskatalogen.
7. Har likvid ej inkommit 30 dagar efter faktura datum eller köparen vägrar betala, äger aktionären rätt att häva köpet. Objekten kan komma att säljas utan någon meddelande på köparens bekostnad.
8. Vid auktionen tillämpas följande fasta höjningar av buden:
under 100:- med 10:-
100:- till 500 med 20:-
500:- till 1500:- med 50:-
1500:- till 5000:- med 100:-
Över 5000:- med 250:-
9. För övrigt gäller "Philatelic Auctioneers Standard Terms and Conditions of Sale".
10. Avgivande av bud innebär godkännande av ovanstående villkor. Svensk lag gäller.
×
D&T International AB - Auktion 2017-1
---
Auktionstermin: 08. Juli 2017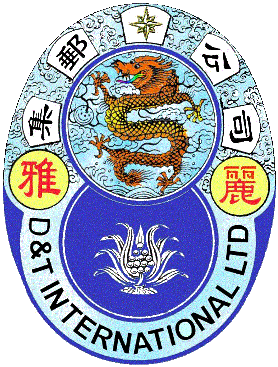 D&T International AB
Box 4
SE-14221 Skogås
Sweden

Tel.: 0046 87718538
Fax: 0046 87718572