158. Van Looy Auktion - Europa Spezial
---
Auktionstermin: 23. Juni 2017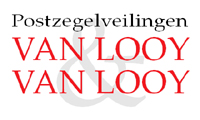 Postzegelveilingen Van Looy & Van Looy

Frankrijklei 120
B-2000 Antwerpen
Belgium
Tel : 00 32 (0) 3 2322205
Fax: 00 32 (0) 3 2251873
Zahlungsmöglichkeiten:
158. Van Looy Auktion - Europa Spezial
---
Freitag 23.06.2017
Los von
Los bis
Anfangszeit

CEST

2359
3469
10:00

CEST
×
Van Looy Briefmarkenauktionen
×
GENERAL CONDITIONS OF SALE
English version below.
The undersigned accepts the terms of sale and gives Van Looy & Van Looy permission
tobuy on his behalf at the best possible conditions the lots mentioned on this bid sheet,
takeninto account the mentioned maximum prices.
GENERAL CONDITIONS OF SALE
1. The sale is done cash, with 18% increase, all costs included
2. The lots are at the disposal of the buyer at cash payment at the end of the auc-tion
3. The guarantee for the quality of the stamps is complete for each lot of maximum
threestamps, with a description of "very nice" or "perfect". If one of these stamps
hasa hidden fault, it is taken back and reimbursed if the complaint is filed within 8
daysof the sale or the reception of the goods. After this term we no longer accept
anycomplaints.
4. No guarantee is given for stamps on album pages or "collections". These stamps
aresold "as they are". The catalogue value is approximate.
5. Bids in writing are executed without further costs, and shipped registered at the
buyers' expense.
6. Only the courts of Antwerpare authorized in the case of a dispute.
7. All orders are executed in Euro
8. Costs of an expertise are to be paid by the buyer. If the buyer asks for an exper-tise
andthe stamps are declared genuine, the costs are to be paid by him.
9. The auction house has the right to split lots, combine lots or withdraw lots.
10.
BIDS ARE FIXED AS FOLLOWS :
| | |
| --- | --- |
| from / to | increment |
| | |
| 3€ to 50 € | 1 € |
| 51 € 100 € | 2 € |
| 101 € 200 € | 5 € |
| 201 € 500 € | 10 € |
| 501 € 1000 € | 20 € |
| 1001 € 2000 € | 50 € |
| 2001 € 5000 € | 100 € |
| 5001 € 10000 € | 250 € |
| 10001 € 25000 € | 500 € |
×
158. Van Looy Auktion - Europa Spezial
---
Auktionstermin: 23. Juni 2017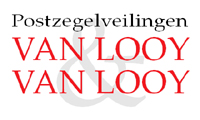 Postzegelveilingen Van Looy & Van Looy

Frankrijklei 120
B-2000 Antwerpen
Belgium
Tel : 00 32 (0) 3 2322205
Fax: 00 32 (0) 3 2251873
Zahlungsmöglichkeiten: