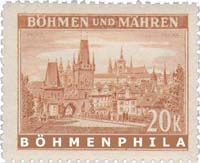 BÖHMENPHILA
Horst Engel
Postfach 2406, (Kirchgasse 251a)
84028 Landshut
Deutschland

Fon: 0871/924 79 20 International +49 871/924 79 20
Fax: 0871/924 79 21 International +49 871/924 79 21
Mobil: 0171 624 68 72 International +49 171 624 68 72

Payment Options:
Allgemeine Geschäftsbedingungen der Firma BÖHMENPHILA Horst Engel
Die Firma BÖHMENPHILA Horst Engel Postfach 2406 Kirchgasse 251a 84028 Landshut vertreten durch Horst Engel betreibt unter der URL www.bum-engel.de einen Briefmarken Spezialhandel sowie Literaturvertrieb. Der Vertragstext wird nach dem Abschluss des Vertrages bei Christ-Stamps insofern gespeichert, als die Bestellangaben aufbewahrt werden.
Die in diesen Allgemeinen Geschäftsbedingungen ("AGB") verwendeten nachstehenden Begriffe haben – einschließlich Ihrer Pluralformen – nachfolgende Bedeutung:
Kunde: Eine natürliche oder juristische Person oder Personengesellschaft, die mit BÖHMENPHILA Engel einen Kaufvertrag abschließt.
Verbraucher: Eine natürliche Person, die bei Abschluss des Kaufvertrages nicht zum Zweck ihrer gewerblichen oder selbständigen beruflichen Tätigkeit handelt.
Unternehmer: Eine natürliche oder juristische Person oder eine Personengesellschaft, die bei Abschluss des Kaufvertrages in Ausübung ihrer gewerblichen oder selbständigen beruflichen Tätigkeit handelt.
Kaufvertrag: Der Vertrag zwischen BÖHMENPHILA Engel und dem Kunden über den Bezug von Waren.
1. Geltungsbereich
Die AGB gelten für die Kaufverträge zwischen der BÖHMENPHILA Engel und den Kunden ausschließlich, abweichende oder entgegenstehende Bedingungen des Kunden werden nicht anerkannt, es sei denn, BÖHMENPHILA Engel hat diesen im Einzelfall schriftlich zugestimmt.
2. Zustandekommen des Vertrages
2.1 Die Darstellung des Warensortiments auf der Plattform stellt kein rechtlich bindendes Angebot sondern eine unverbindliche Information dar.
2.2 Der Kunde bestellt (sog. "Vertragserklärung") die von ihm gewünschten Waren durch Absendung der in der Bestellmaske im Internet vollständig auszufüllenden Angaben. Der Kunde kann seine Angaben vor Absendung der Angaben noch einmal überprüfen und ggf. korrigieren; nach Absendung erhält der Kunde umgehend eine E-Mail, die den Zugang der Bestellung bestätigt, dabei handelt es sich noch nicht um die Annahme der Bestellung durch BÖHMENPHILA Engel.
2.3 Der Vertrag kommt erst zustande, wenn BÖHMENPHILA Engel die Vertragserklärung annimmt, indem dem Kunden eine entsprechende Annahmeerklärung (Vorausrechnung) zugeht und der Kunde zur Zahlung des Kaufpreises gebeten wird.
3. Kaufpreis, Fälligkeit, Bezahlung und Verzug
3.1 Die auf der Plattform angegebenen Verkaufspreise verstehen sich als Endpreis einschließlich Mehrwertsteuer. Die Versandkosten werden gesondert berechnet. (zum Selbstkostenpreis).
3.2 Der Kaufpreis wird sofort mit Abschluss des Kaufvertrages fällig. Die Zahlung des Kaufpreises erfolgt durch Vorausüberweisung.
3.3 Kommt der Kunde in Verzug, ist BÖHMENPHILA Engel berechtigt, die gesetzlichen Verzugszinsen (i.H.v. 5 % pro Jahr über dem jeweiligen Basiszinssatz bei einem Verbraucher und i.H.v. 8 % pro Jahr über dem jeweiligen Basiszinssatz bei einem Unternehmer im Falle von Entgeltforderungen) zu verlangen.
4. Widerrufsrecht und Widerrufsfolgen
Ist der Kunde Verbraucher stehen ihm die nachfolgenden Widerrufsrechte zu.
4.1 Widerrufsbelehrung
Sie können Ihre Vertragserklärung innerhalb von 14 Tagen ohne Angabe von Gründen in Textform (z. B. Brief, Fax, E-Mail) oder - wenn Ihnen die Sache vor Fristablauf überlassen wird - durch Rücksendung der Sache widerrufen. Die Frist beginnt nach Erhalt dieser Belehrung in Textform, jedoch nicht vor Eingang der Ware beim Empfänger (bei der wiederkehrenden Lieferung gleichartiger Waren nicht vor dem Eingang der ersten Teillieferung) und auch nicht vor Erfüllung unserer Informationspflichten gemäß Artikel 246 § 2 in Verbindung mit § 1 Abs. 1 und 2 EGBGB sowie unserer Pflichten gemäß § 312e Abs. 1 Satz 1 BGB in Verbindung mit Artikel 246 § 3 EGBGB. Zur Wahrung der Widerrufsfrist genügt die rechtzeitige Absendung des Widerrufs oder der Sache.
Der Widerruf ist zu richten an:
BÖHMENPHILA Horst Engel
Postfach 2406 Kirchgasse 251a
84028 LANDSHUT
E-Mail: briefmarken@bum-engel.de
Telefon: (0049) 0871-9247920
Das Widerrufsrecht besteht nicht bei der Lieferung von Waren, die nach den Vorgaben des Kunden angefertigt werden oder eindeutig auf die persönlichen Verhältnisse des Kunden zugeschnitten sind oder aufgrund der Beschaffenheit nicht für eine Rücksendung geeignet sind sowie für die Lieferung von Audio- oder Videoaufzeichnungen oder von Software, sofern der Kunde die versiegelte Packung öffnet oder beschädigt (Entsiegelung) und bei Lieferung von Zeitungen, Zeitschriften und Illustrierten.
4.2 Widerrufsfolgen
Im Falle eines wirksamen Widerrufs sind die beiderseits empfangenen Leistungen zurückzugewähren und ggf. gezogene Nutzungen (z. B. Zinsen) herauszugeben. Können Sie uns die empfangene Leistung ganz oder teilweise nicht oder nur in verschlechtertem Zustand zurückgewähren, müssen Sie uns insoweit ggf. Wertersatz leisten. Bei der Überlassung von Sachen gilt dies nicht, wenn die Verschlechterung der Sache ausschließlich auf deren Prüfung - wie sie Ihnen etwa im Ladengeschäft möglich gewesen wäre - zurückzuführen ist. Im Übrigen können Sie die Pflicht zum Wertersatz für eine durch die bestimmungsgemäße Ingebrauchnahme der Sache entstandene Verschlechterung vermeiden, indem Sie die Sache nicht wie Ihr Eigentum in Gebrauch nehmen und alles unterlassen, was deren Wert beeinträchtigt. Paketversandfähige Sachen sind auf unsere Gefahr zurückzusenden. Sie haben die Kosten der Rücksendung zu tragen, wenn die gelieferte Ware der bestellten entspricht und wenn der Preis der zurückzusendenden Sache einen Betrag von 40 Euro nicht übersteigt oder wenn Sie bei einem höheren Preis der Sache zum Zeitpunkt des Widerrufs noch nicht die Gegenleistung oder eine vertraglich vereinbarte Teilzahlung erbracht haben. Anderenfalls ist die Rücksendung für Sie kostenfrei. Nicht paketversandfähige Sachen werden bei Ihnen abgeholt. Verpflichtungen zur Erstattung von Zahlungen müssen innerhalb von 30 Tagen erfüllt werden. Die Frist beginnt für Sie mit der Absendung Ihrer Widerrufserklärung oder der Sache, für uns mit deren Empfang.
5. Eigentumsvorbehalt
5.1 Die von BÖHMENPHILA Engel ausgelieferten Waren bleiben bis zur Erfüllung sämtlicher Forderungen aus dem Kaufvertrag zwischen dem Kunden und BÖHMENPHILA Engel als Vorbehaltsware im Eigentum von BÖHMENPHILA Engel.
5.2 Vor Übergang des Eigentums wird der Kunde über die Waren nur mit vorheriger schriftlicher Zustimmung von BÖHMENPHILA Engel verfügen. Bei Zugriffen Dritter, insbesondere bei Pfändung der Ware hat der Kunde BÖHMENPHILA Engel sofort schriftlich Meldung zu machen und den Dritten unverzüglich auf das Vorbehaltseigentum von BÖHMENPHILA Engel hinzuweisen.
6. Gewährleistung
BÖHMENPHILA Engel gewährleistet, dass die Waren nicht mit Sachmängeln im Sinne des Bürgerlichen Gesetzbuches behaftet sind. Dem Kunden stehen im Fall der Mangelhaftigkeit die gesetzlichen Gewährleistungsrechte zu, soweit sich nicht aus nachstehenden Regelungen etwas anders ergibt.
6.2 Ist der Kunde Unternehmer, so gilt zudem folgendes, wenn es sich um neue Ware handelt – bei gebrauchter Ware sind Gewährleistungsrechte eines Unternehmers (mit Ausnahme von Schadensersatzansprüchen gemäß Ziff. 7) ausgeschlossen:
6.2.1 Der Kunde muss – sofern er Kaufmann ist – seinen Rügeobliegenheiten nach § 377 HGB nachkommen. Offensichtliche Mängel sind BÖHMENPHILA Engel unverzüglich, spätestens aber binnen 7 Tagen nach Empfang der Ware schriftlich anzuzeigen. Versteckte Mängel sind BÖHMENPHILA Engel ebenfalls unverzüglich, spätestens aber binnen 7 Tagen nach Entdeckung des Mangels schriftlich anzuzeigen. Unterbleibt diese Anzeige, so gilt die Lieferung als einwandfrei und genehmigt.
6.2.2. Zeigt der Kunde einen Mangel rechtzeitig an, so hat er nach Wahl von BÖHMENPHILA Engel Anspruch auf unentgeltliche Beseitigung des Mangels oder Lieferung einer mangelfreien Sache (Nacherfüllung). BÖHMNEPHILA Engel kann eine Art der Nacherfüllung oder die gesamte Nacherfüllung verweigern, wenn sie nur mit unverhältnismäßigen Kosten möglich ist.
6.2.3 Schlägt die Nacherfüllung gem. Ziff. 6.2.2 fehl oder wird sie verweigert, kann der Kunde nach seiner Wahl vom Vertrag zurücktreten oder die Vergütung herabsetzen. Die Nacherfüllung gilt frühestens dann als fehlgeschlagen, wenn drei Versuche erfolglos geblieben sind.
6.2.4 Rücksendungen von mangelhafter Ware an BÖHMENPHILA Engel zum Zwecke der Nacherfüllung dürfen nur mit schriftlicher Zustimmung von BÖHMENPHILA Engel erfolgen. Die Gefahr des zufälligen Untergangs und der zufälligen Verschlechterung der zurückgegebenen Ware geht erst mit Übergabe am Geschäftssitz von BÖHMENPHILA Engel auf diese über. Liefert BÖHMENPHILA Engel zum Zwecke der Nacherfüllung eine Ersatzsache, so hat der Kunde die ursprünglich gelieferte Sache unverzüglich zurückzugewähren. Ersetzte Teile werden Eigentum von BÖHMENPHILA Engel.
6.2.5 Mängelansprüche verjähren in 12 Monaten ab Ablieferung der Ware, es sei denn der Mangel wurde arglistig verschwiegen oder betrifft eine Garantie für die Beschaffenheit der Sache.
6.3 Bei gebrauchter Ware verjähren Gewährleistungsansprüche des Kunden in 12 Monaten ab gesetzlichem Verjährungsbeginn; sonst nach den gesetzlichen Bestimmungen.
6.4 BÖHMENPHILA Engel haftet auf Schadensersatz für Mängel nur nach den Bestimmungen der Ziff. 7.
7. Haftung
7.1 BÖHMENPHILA Engel haftet unbeschränkt für Vorsatz und grobe Fahrlässigkeit. Im Falle der leicht fahrlässigen Verletzung einer Pflicht, deren Verletzung die Erreichung des Vertragszwecks gefährdet oder deren Erfüllung die ordnungsgemäße Durchführung des Vertrages überhaupt erst ermöglicht und auf deren Einhaltung der Kunde vertrauen durfte ("Kardinalpflicht"), ist die Haftung auf vorhersehbare, vertragstypische Schäden begrenzt.
7.2 Bei leicht fahrlässiger Verletzung von Nebenpflichten, die keine Kardinalpflichten sind, haftet BÖHMENPHILA Engel nicht.
7.3 Für die Fälle der anfänglichen Unmöglichkeit haftet BÖHMENPHILA Engel nur, wenn ihr das Leistungshindernis bekannt war oder die Unkenntnis auf grober Fahrlässigkeit beruht, sofern dadurch keine Kardinalpflicht betroffen ist.
7.4 Die vorstehenden Haftungsausschlüsse gelten nicht bei arglistigem Verschweigen von Mängeln oder bei Übernahme einer Beschaffenheitsgarantie, für die Haftung für Ansprüche aufgrund des Produkthaftungsgesetzes sowie für Körperschäden (Leben, Körper, Gesundheit). Eine Änderung der Beweislast zum Nachteil des Kunden ist hiermit nicht verbunden.
7.5 Soweit die Haftung von BÖHMENPHILA Engel ausgeschlossen oder beschränkt ist, gilt dies auch für die persönliche Haftung ihrer Angestellten, Arbeitnehmer, Mitarbeiter, Vertreter und Erfüllungsgehilfen.
7.6. Mit Ausnahme von Ansprüchen aus unerlaubter Handlung verjähren Schadenersatzansprüche des Kunden, sofern dieser Unternehmer ist und für die nach dieser Ziffer die Haftung beschränkt ist, in einem Jahr gerechnet ab dem gesetzlichen Verjährungsbeginn. Für Kunden, die Verbraucher sind gelten die gesetzlichen Verjährungsfristen.
8. Datenschutz
8.1 Die personenbezogenen Daten können gemäß der Datenschutzerklärung durch BÖHMERNPHILA Engel dazu genutzt werden, um den geschlossenen Kaufvertrag und etwaige Folgeansprüche abzuwickeln, um den Kunden über aktuelle Entwicklungen und Angebote zu informieren soweit der Nutzer hierzu sein Einverständnis erklärt hat. BÖHMENPHILA Engel ist im Rahmen der Erbringung ihrer Leistungen berechtigt, personenbezogene Daten an ihre Zahlungsverkehrs-, Logistik- und Transportdienstleister in dem Umfang weiterzugeben, wie es für die Erbringung der beauftragten Dienstleistung und die Vertragserfüllung erforderlich ist.
9. Übertragung, Aufrechung, Zurückbehaltungsrecht, Anwendbares Recht, Gerichtsstand, Schiedsverfahren
9.1 Soweit nicht anderweitig vereinbart, bedarf die Übertragung von Rechten und Pflichten aus diesem Vertrag durch den Kunden auf einen Dritten der vorherigen schriftlichen Zustimmung von BÖHMENPHILA Engel. BÖHMENPHILA Engel wird diese Zustimmung nur aus wichtigem Grund versagen.
9.2 Die Aufrechnung des Kunden ist ausgeschlossen, soweit die Gegenforderung nicht rechtskräftig festgestellt, entscheidungsreif oder unbestritten ist. Gegenüber Forderungen von BÖHMENPHILA Engel kann der Kunde im Übrigen, sofern er Unternehmer ist, ein Zurückbehaltungsrecht nur geltend machen, soweit es auf unbestrittenen, entscheidungsreifen oder rechtskräftig festgestellten Forderungen aus dem selben Vertragsverhältnis beruht.
9.3 Der Kaufvertrag unterliegt ausschließlich dem materiellen Recht der Bundesrepublik Deutschland unter Ausschluss des UN-Übereinkommens über den Kauf beweglicher Sachen.
9.4 Wenn der Kunde Kaufmann ist, ist für sämtliche im Rahmen der Durchführung des Kaufvertrages entstehenden Streitigkeiten das Gericht am Sitz von BÖHMENPHILA Engel ausschließlich zuständig und Erfüllungsort ist Landshut. Gleiches gilt, wenn der Kunde keinen Sitzin einem Mitgliedstaat der Europäischen Union hat. BÖHMENPHILA Engel ist in diesen Fällen auch berechtigt den Kunden an jedem anderen zulässigen und zuständigen Gericht zu verklagen oder als Klägerin ein Schiedsgericht mit Sitz in München anzurufen. Im Falle der Entscheidung durch ein Schiedsgericht, entscheidet dies endgültig nach den Verfahrensregelungen der Deutschen Institution für Schiedsgerichtsbarkeit (DIS); die Anzahl der Schiedsrichter beträgt drei, Verfahrensort ist München und Verfahrenssprache deutsch.
×
Imprint and Information for Online Disputes
Information for Online Disputes
"Online Dispute Resolution" (ODR platform by EU regulation)

Link to EU online dispute resolution (splatform)

Information according to Paragraph. 14 of EU Regulation no. 524/2013 (ODR Regulation)
Information for online dispute resolution:
The European Commission presents from 15.02.2016 an Internet platform for online dispute settlement (so-called "ODR platform") as a focal point for the extrajudicial settlement of disputes concerning contractual obligations arising from online contracts on goods or services used.
The EU Commission OS platform can be accessed at the link:
http://ec.europa.eu/consumers/odr
We can be reached via e-mail address: briefmarken@bum-engel.de
---
×
Alle Angebote sind freibleibend. Irrtum, Zwischenverkauf und Zurückziehung einzelner Sorten vorbehalten. Die Ware bleibt bis zur vollständigen Bezahlung mein Eigentum. (BÖHMENPHILA) Gerichtsstand wird für beide Teile Landshut vereinbart. Versandspesen nach den gültigen Posttarifen Deutschland, EU und weltweit.
Portofrei in Deutschland Literatur ab 100.-€ Warenwert, Briefmarken ab 200.-€
Portofrei in der EU + weltweit Literatur (Paket) sowie Briefmarken per Einschreiben ab 300.-€ Warenwert.
Mit der Bestellung werden diese Bedingungen anerkannt.
Zahlungsbedingungen:
Uns bekannte Kunden auf Rechnung. Unbekannte Kunden sowie EU oder weltweit nur per Vorauskasse nach Auftragsbestätigung: VR-Bank Landshut Kt. Nr. 1520008 (BLZ 743 900 00)
IBAN Nr: DE91 7439 0000 0001 5200 08 BIC: GENODEF1LH1 oder Paypal an: briefmarken@bum-engel.de
Wir akzeptieren nur Überweisungen, oder Schecks in jeder Währung (Umrechnung abzüglich der Bankgebühren) Kunden mit VISA-Card oder MASTER/EURO-Card bitte über Paypal bezahlen.
×
No results were found matching the search criteria!
×
Current time: Friday 29th 2016 July 2016 - 19:49h MET (S)