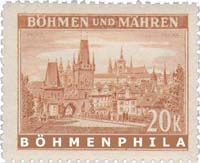 BÖHMENPHILA
Horst Engel
Postfach 2406, (Kirchgasse 251a)
84028 Landshut
Deutschland

Fon: 0871/924 79 20 International +49 871/924 79 20
Fax: 0871/924 79 21 International +49 871/924 79 21
Mobil: 0171 624 68 72 International +49 171 624 68 72

Payment Options:
Imprint and Information for Online Disputes
Information for Online Disputes
"Online Dispute Resolution" (ODR platform by EU regulation)

Link to EU online dispute resolution (splatform)

Information according to Paragraph. 14 of EU Regulation no. 524/2013 (ODR Regulation)
Information for online dispute resolution:
The European Commission presents from 15.02.2016 an Internet platform for online dispute settlement (so-called "ODR platform") as a focal point for the extrajudicial settlement of disputes concerning contractual obligations arising from online contracts on goods or services used.
The EU Commission OS platform can be accessed at the link:
http://ec.europa.eu/consumers/odr
We can be reached via e-mail address: briefmarken@bum-engel.de
---
×
Alle Angebote sind freibleibend. Irrtum, Zwischenverkauf und Zurückziehung einzelner Sorten vorbehalten. Die Ware bleibt bis zur vollständigen Bezahlung mein Eigentum. (BÖHMENPHILA) Gerichtsstand wird für beide Teile Landshut vereinbart. Versandspesen nach den gültigen Posttarifen Deutschland, EU und weltweit.
Portofrei in Deutschland Literatur ab 100.-€ Warenwert, Briefmarken ab 200.-€
Portofrei in der EU + weltweit Literatur (Paket) sowie Briefmarken per Einschreiben ab 300.-€ Warenwert.
Mit der Bestellung werden diese Bedingungen anerkannt.
Zahlungsbedingungen:
Uns bekannte Kunden auf Rechnung. Unbekannte Kunden sowie EU oder weltweit nur per Vorauskasse nach Auftragsbestätigung: VR-Bank Landshut Kt. Nr. 1520008 (BLZ 743 900 00)
IBAN Nr: DE91 7439 0000 0001 5200 08 BIC: GENODEF1LH1 oder Paypal an: briefmarken@bum-engel.de
Wir akzeptieren nur Überweisungen, oder Schecks in jeder Währung (Umrechnung abzüglich der Bankgebühren) Kunden mit VISA-Card oder MASTER/EURO-Card bitte über Paypal bezahlen.
×